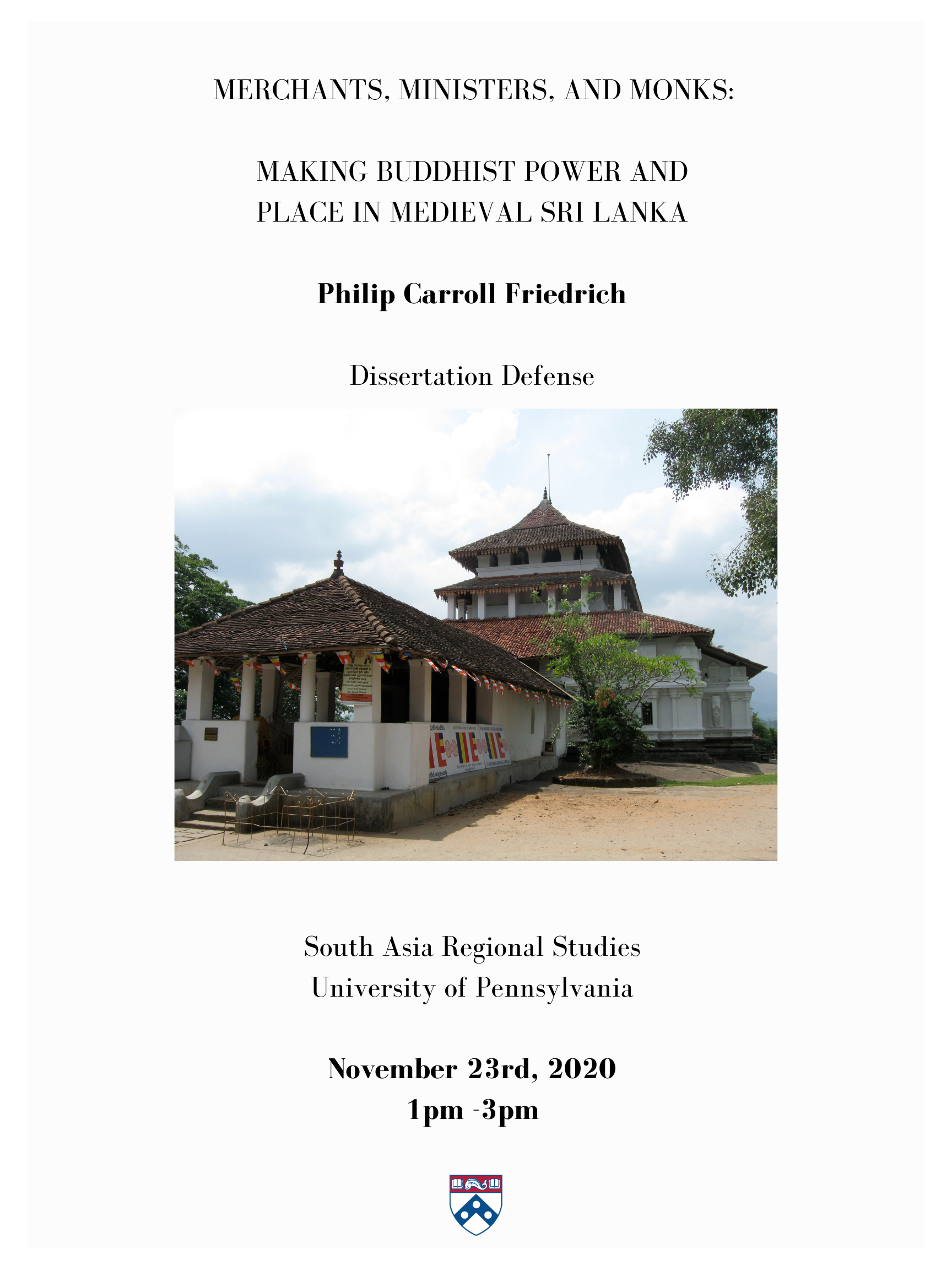 The South Asia Studies department is pleased to announce the dissertation defense of Phillip Carroll Friedrich, on November 23rd 2020. Please find additional information below, including the Zoom link, and feel free to reach out with further questions. The thesis is available for inspection by the graduate group upon request.
MERCHANTS, MINISTERS, AND MONKS: MAKING BUDDHIST POWER AND
PLACE IN MEDIEVAL SRI LANKA
Philip Carroll Friedrich
Dissertation Defense
South Asia Regional Studies
University of Pennsylvania
November 23rd, 2020
1pm – 3pm
Zoom Link on request.