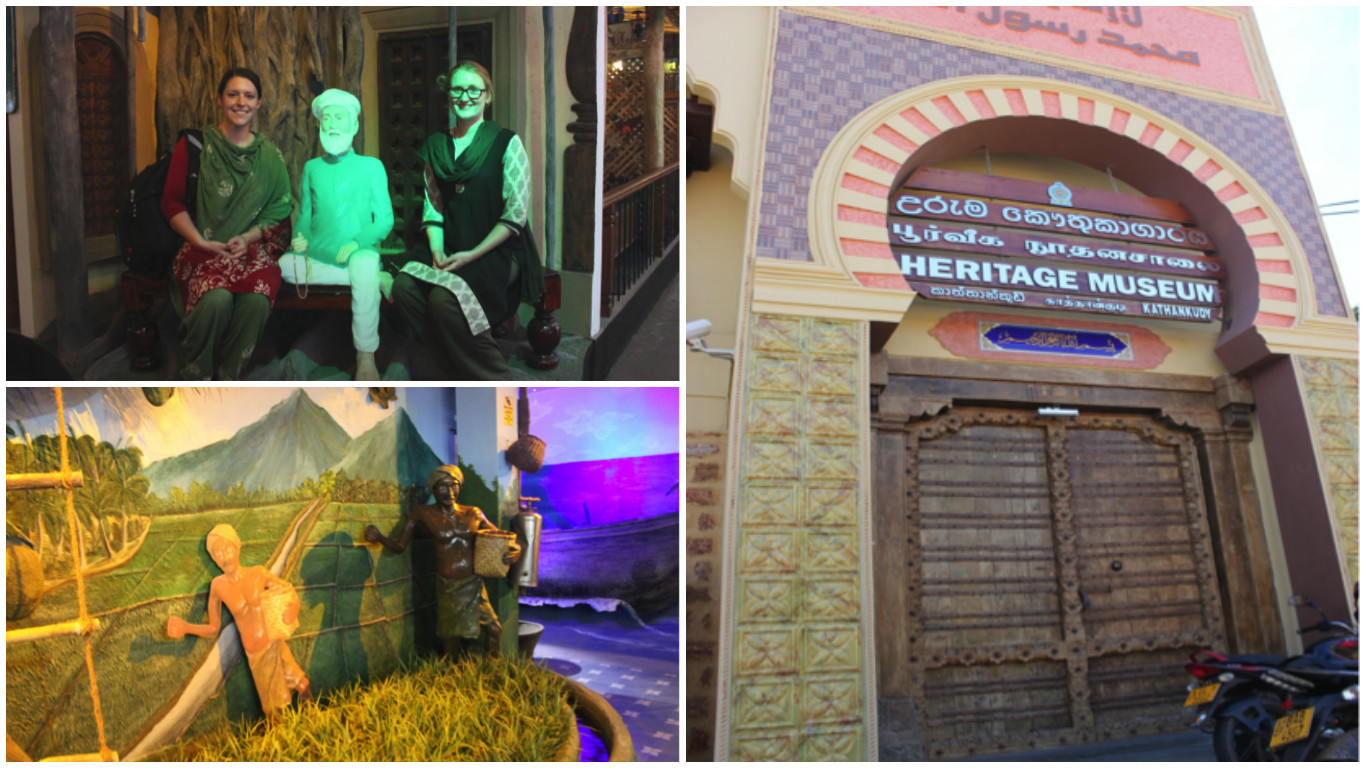 Last April Kim Kolor --SAST and Religious Studies major-- was granted a Fulbright Scholarship to conduct pre-Graduate studies research in Sri Lanka. Kim's research proposal was connected to some preliminary research which she had began in the region while studying abroad in her junior year. She is interested in contemporary post-war society in Sri Lanka and everyday boundary politics --including the rumors as well as the religious and ethnic politics of personal beautification.
After graduating in May, Kim spent the summer preparing for her travels and research. She arrived in Sri Lanka two short weeks ago, and writes home with news about her work and early findings from her sites of study. "I am living and working in an all-Muslim town in the Eastern Province of Sri Lanka and researching how Muslim heritage is (not) remembered and negotiated in the contemporary post-war period. My focus is on daily life and everyday practices such as food culture and fashions recently adopted and rumored to have originated in Saudi Arabia. My field site is also home to the recently completed "Muslim Heritage Museum," which is the first of its kind and highly Arab-centric. For example, display cases of 18th century zamzam water containers from Saudi Arabia (directly, and not found in Sri Lanka) blend seamlessly with displays of local pots. The museum itself is extravagantly done and patronized by the local Minister at Parliament, but its contents are highly contested. Protests backed by local ulema have closed the museum temporarily. The original museum featured statue figurines (silaikal) made of a cement material, and these had to be removed and changed to 2D photographic representations because it was argued that keeping such statues was haram. Such debates over the nature of form (uruvam) and keeping "statues" (silaikal) in Islam frequent this site and I would argue are at the forefront of what emically defines 'Muslim culture' today in this contested context, likely in dialectic with a Tamil Hindu-majority context."
The photographs shows Kim inside the Heritage museum with another researcher, and seated next to a newly replaced 2D figure at the Heritage Museum. The second photograph shows the entrance of the Heritage museum.