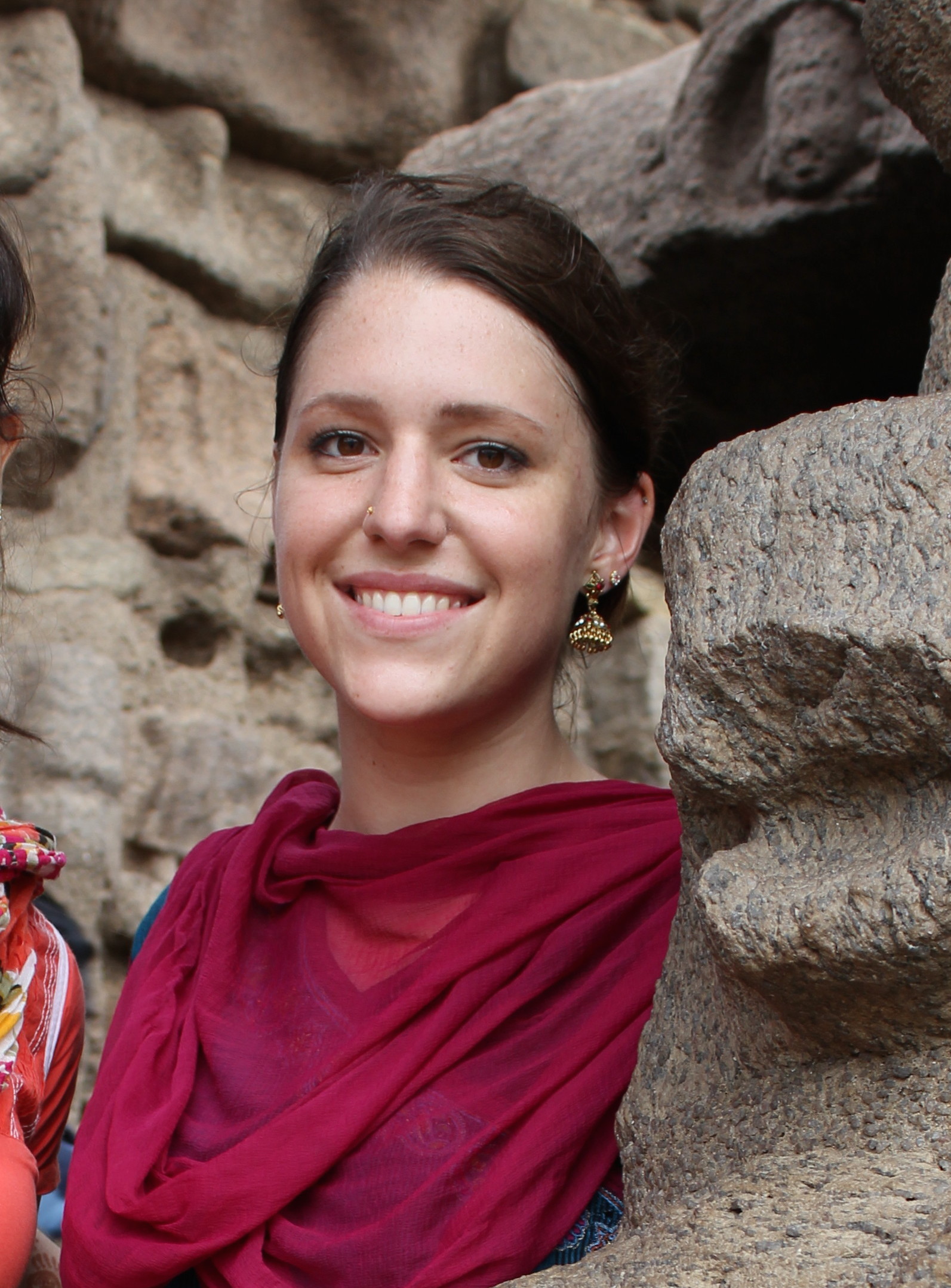 Fulbright Scholar, India.
Bio
I had always been looking to study different cultures and languages, so I was doing a lot of course-shopping. I took a Culture and Society course of India and declared that same semester.  
I loved how the department had a small feel to it and how people in the department were so friendly and supportive. The faculty were absolutely incredible and really willing to help students and support their intellectual agendas.  I also really appreciated the diversity of fields that intersect in South Asia Studies. Interdisciplinary approaches are extremely important, and they also, for me, are the most interesting. I was able to take courses on history, anthropology, politics, religion, and more. I have also really enjoyed studying Tamil language.
Because of the support I received from the SAST department, during my studies, I was able to travel for a year abroad, spending six months in Tamil Nadu and six months in Sri Lanka. The experiences I had were truly transformative on personal and academic levels. I was also able to receive a grant from the department that funded my independent ethnographic research abroad while in Sri Lanka. I used that experience to write an honors thesis, which enabled me to start exploring questions that are interesting to me. The SAST department really empowers students to begin pursing and cultivating their own questions. Once I graduate, I will begin a year of research in India and Sri Lanka with a Fulbright scholarship. After that I hope to go to grad school and eventually become a professor.