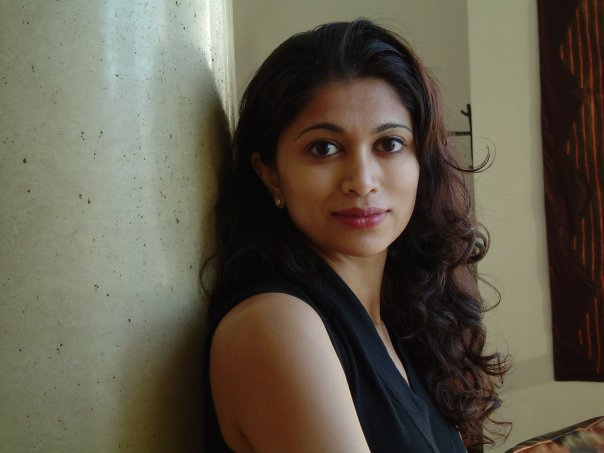 Previously a Diplomat with the Canadian Embassy, Washington DC.
Bio
"I graduated in 1998, with a double major in Philosophy, Politics, and Economics, and South Asia Studies. I then went on to do a Masters degree in Development Studies at the London School of Economics. This helped launch my career in the international development field, and I went on to work for the World Economic Forum, and later as a consultant in India and at Harvard University on other international development projects in various countries. I joined the Canadian Foreign Service in 2004, and went from development to diplomacy. My work in development had given me lots of useful hands-on experience and great opportunities to work and live internationallythe transition to diplomacy was a logical next step for me."
In thinking about how studying South Asia related courses enrich her career, Swathi writes, "In the beginning of my career, it was natural that I build on my innate interest in South Asia.  My research skills and the framework I developed while studying South Asia meant that I knew how to research a region, and how to approach other countries. These transferrable skills were brought to bear while I was working with the World Economic Forum.  Some of these skills and interests stemmed from my childhood and personal background. From an early age, I was interested in the creative and performing arts, and when I arrived at Penn I was able to continue with these interests – to study and to learn more about the cultural history of dance, sitar and ethno- musicology with Allyn Minor . In additional to dance and music performances through student programs, I was also able to perform with the support of the South Asia Department–which was a very fulfilling experience that I hadn't expected from the program.     
I initially started with classes in the history of South Asia, but then moved towards culture and creative arts, as I grew more interested in these subjects.  I have very good memories of my time in the department. I remember the SASt classes were small and intimate – places where you could really learn and grow intellectually. In addition, I also remember the department was a place where you felt nurtured, and were able to develop relationships with professors and other students.
I am launching my own web-based  art gallery and journal, which will feature art and blog posts/articles about artists and creative spaces. I have named the gallery Kahaani– which means story – to reflect that this is as much a collection of art as it is one of stories.  I feel that I have a diverse lexicon for this venture, which combines my interest in writing and art, partially as a result of my undergraduate studies. Again this shows how developing varied foundational skills early on in your life can benefit you in unexpected ways.
I grew up in Canada and am currently posted to the Canadian Embassy in Washington. Given my and my husband's international careers, it is likely that I will move from DC with my family in the near future.  The online gallery is something that can move with me. I'm really excited about this, and especially about blending my current diplomatic skills with my creative interests to try to be an ambassador for the arts."